What We Do
Specialising in small to medium business across Perth, our goal is to provide your company with the IT services you need in order for you to effectively and efficiently run your business. We pride ourselves in getting to know you and how your business operates so that any recommendations for new technologies or services will be tailored to your business needs. Not only can we provide you with the IT infrastructure and services to have your business running the best it can; we can also provide you with ongoing support, training and recommendations.

We'll make sure your IT services are heading in the right direction. Let us turn your Tech 180°.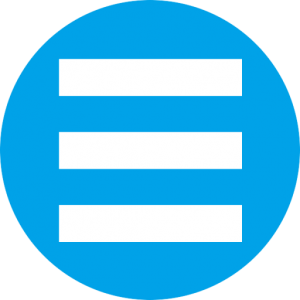 Our Services
Software to Protect you PC's and Network
IT Management Services and Disaster Recovery
IT Support Services and Training
Find Out More
Graduated Curtin University with a Bachelor of Science (Software Engineering). Andrew has been an IT Manager with a leading National Retailer for a number of years. He has both a strong technical and retail knowledge, with a big focus on a "Customer first" attitude. An in-depth knowledge on how a business runs, along with his strong communication and requirements analysis skills, allows Andrew to share what he has learned to any new Clients, in order to get their IT Infrastructure running as optimal as possible.
I highly recommend Tech180 for all your IT requirements. They are incredibly knowledgeable and excellent at navigating you through the complicated language of IT. I can always count of them when things are in disarray! Cannot recommend enough.

Scripted Reality
Krithika Ramnarayan/Owner
"I have known Andrew for quite a few years now. I have worked with him in a few different roles that he has had and now he is his own boss! I asked Andrew to quote for a new server and associated works as required and have found Andrews response to be well, FANTASTIC is the only word that comes to mind. We had a couple of issues, and within 5 minutes of my email I can see Andrew has already remotely logged into my machine and has fixed the issue before I even knew it! You can't complain at that level of service and backup in such an important area in my company!"

Total Supplies
Trevor Perceval/Director
"I had the good fortune to work with Andrew during his time at dusk Australia. Andrew is a highly effective IT professional. He led and implemented several high level projects for dusk which all came in on time & under budget. Andrew was a proactive member of the management team who added value to the business across all portfolios. I unreservedly recommend Andrew to prospective clients wanting industry best IT leadership for their organisation, big or small."

dusk Australia
Peter King/CEO
"Andrew was a pleasure to work with on a complex implementation. He was very clear in the strategy and project requirements from the start, which made my job easy. We worked closely before, during, and after the implementation to ensure program and timing requirements were met, and he easily adapted to any changes in the schedule or workaround processes needed. If any issues came up, he always provided the details I needed to resolve or escalate the problem. I would highly recommend Andrew to any organization seeking an experienced, thorough IT and project management professional."

Givex
Emily James/Project Manager
"Being able to outsource the IT needs of my business to Tech180 allowed me to focus on the core needs of my business. Andrew has a wealth of knowledge and has always been very responsive with a customer first attitude. For anyone needing any IT Services, Tech180 comes highly recommended. Thanks Andrew for all your help!"

Rah Studios
Alain Quah/Owner
Latest News
We had a great time doing this photo shoot! If you're after some head shots we'd highly recommend Alain over at Rah Studios
Is your business in need of a professional email service that is fast, reliable, and can be accessed anywhere in the world? Then look no further then Office 365. Office 365 is a productivity suite by Microsoft, that depending on which plan you select, gives you access to a number of Microsoft products, including […]
With the NBN first starting to connect houses back in 2010, and it now being 3 years away from its targeted completion of 2020, a lot of Perth residents might be wondering, 'if it's so close to being completed then why haven't I been connect yet?' We thought the same thing, so periodically we would […]
See all our news